Presentazione per il catalogo della mostra «Little Treasures»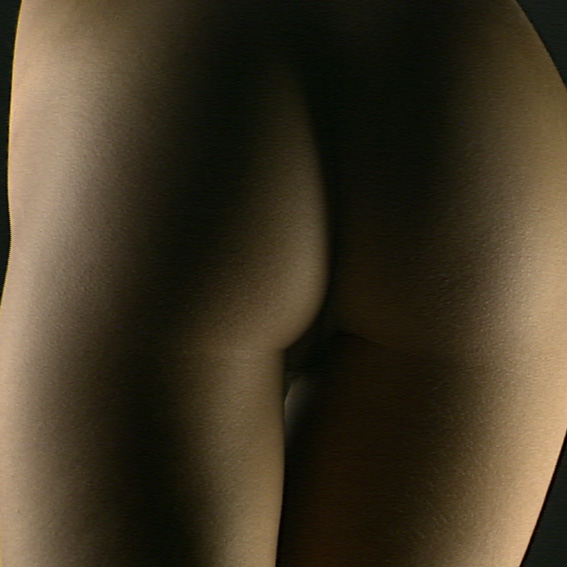 eva_1118, videostill . cm 20x20
Intimità distanzata
Quanti fotografi con le loro immagini hanno voluto tastare l'impervio terreno alla ricerca dell'estetica fotografica del nudo femminile? La vecchia domanda – cos'è il sessismo, cos'è l'erotismo - mette in moto frotte di sedicenti scrittori, incita a cimentarsi in interpretazioni.
Non è sicuramente il caso delle fotografie di Julien Vonier. Per quanto ravvicinate siano le sue inquadrature, il suo sguardo rimane comunque a distanza. Nella sua serie «Eva», Vonier si confronta con la forma femminile, che in alcuni scatti assume connotati a prima vista androgini. Il risultato sono immagini di elevato spessore emotivo ed estetico, un sottile gioco di vicinanza e distanza, di contatto e allontanamento. La macchina fotografica osserva, non fa del soggetto un oggetto, non gli si avvicina, non vuole avvicinarsi. La drammaticità della componente luministica mostra tutto il talento del fotografo svizzero, che si è fatto un nome nel mondo creativo e concettuale della fotografia pubblicitaria di tutta Europa.
di Tina Ackermann
Julien Vonier è nato nel 1957 a Zurigo. Dopo il diploma presso la Kunstgewerbeschule ha lavorato presso diverse agenzie pubblicitarie, tra cui quella di Leo Burnett. Nel 1988 ha aperto il suo studio a Zurigo. Vonier non ha mai voluto specializzarsi, preferendo abbracciare la varietà della fotografia pubblicitaria. La moda, la gastronomia e l'automobile sono i campi nei quali esprime il suo talento. Tra i numerosi riconoscimenti, ricordiamo il «200 best AD Photographers worldwide» Lürzer's Archive, 2004/5 e 2006/7. www.artefakt-das.ch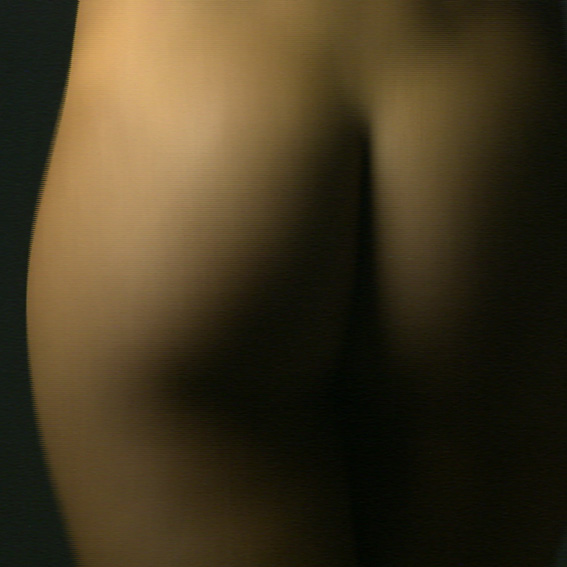 eva_554, videostill . cm 20x20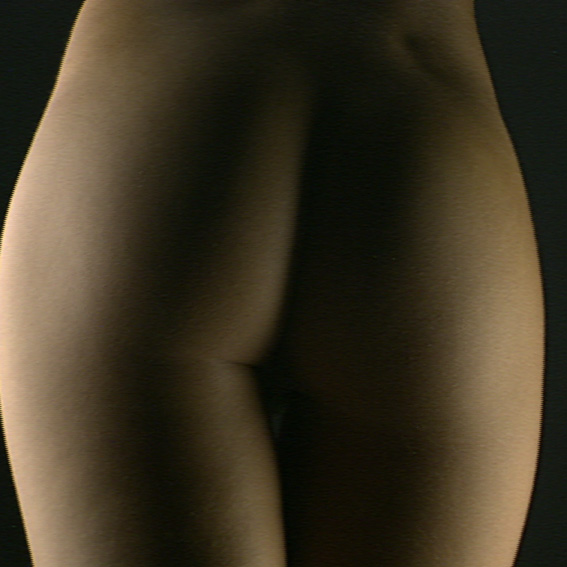 eva_1117, videostill . cm 20x20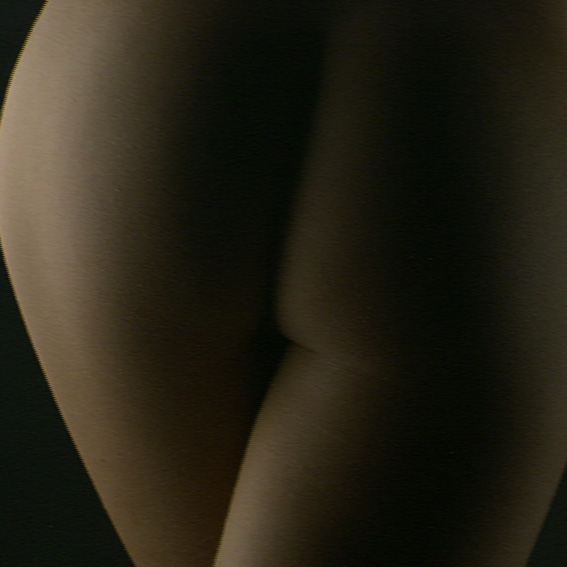 eva_1160, videostill . cm 20x20
Portrait for the exhibition catalogue «Little Treasures»
Distanced Intimacy
Just how many photographers have roamed the rugged streets in the past – in the hopes of capturing the act aesthetically? And the age-old question, what is sexism and what is erotic, has tempted many a worthless wordsmith to attempt an interpretation in days gone by. Julien Vonier's art is a rare exception. As «close» as his images are; his view remains distanced. In his «Eva» series, Vonier varies the confrontation with female form, proposing an androgynous image in some works at first glance. Highly aesthetic and sensitive images are the result. They depict closeness while maintaining distance, and convey intimacy while toying with space. The camera is observant, the object photographed not blatantly obvious - there is no coming close, or wanting to come closer. The dramatic lighting effects demonstrate the great talent of the Swiss photographer, who has made himself a name in the creative and conceptual world of commercial photography. A name renowned throughout Europe and beyond.
by Tina Ackermann
Julien Vonier was born in Zurich in 1957. On completing the Kunstgewerbeschule he worked in various advertising agencies, amongst which, Leo Burnett. He has his own studio in Zurich since 1988. Vonier chose not to specialize in a single subject, instead is devoted to the diversity of commercial photography. He portrays his talent in the world of fashion and food, as well as cars. Vonier has received several awards, amongst which the «200 best AD Photographers worldwide» Lürzer's Archiv, 2004/5 and 2006/7. www.artefakt-das.ch